News
"It felt like the Congress came home."
Great speakers, a nice lunch, a great venue, excellent side entertainment and a nice goodie bag. It seemed like all the stars were aligned for the BAM Marketing Congress. A recap.
The 41st edition of the BAM Marketing Congress drew hundreds of marketers to Brussels Gate, the event location near Brussels in Groot-Bijgaarden, on December 8 and 9. So what do you want? With more than 50 speakers on 4 stages, there was something for everyone: marketing technology, diversity & inclusion, sustainability, influencer marketing, content marketing, but also a lot of impressive cases and sometimes surprising speakers and ditto stories...
They did share a common denominator: they embraced the uncertain times that paralyze many others. After all, "Embrace Uncertainty" was the theme of this Congress edition.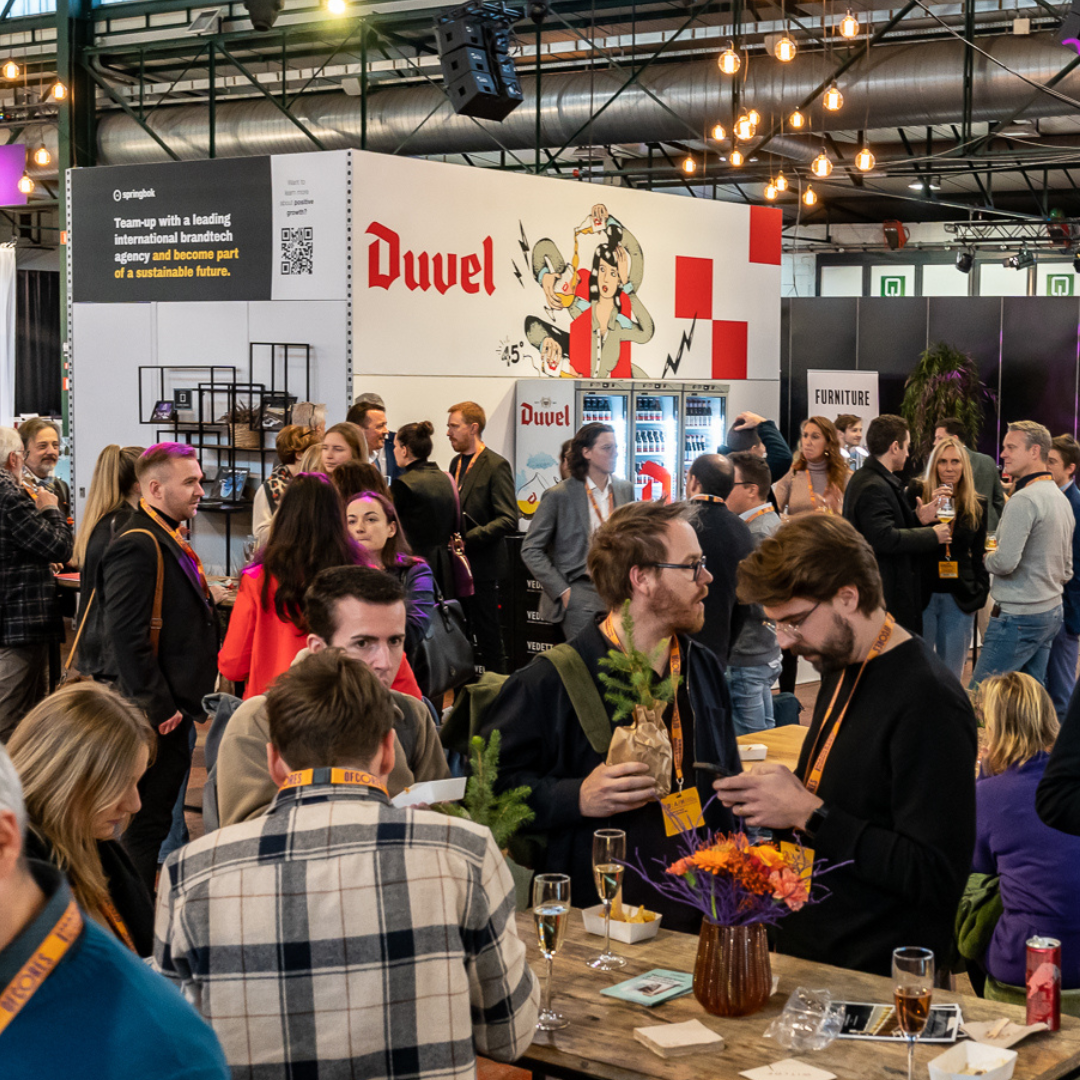 Toppers Claus Raasted en Silvia Garcia
Top performer on Day 1, according to many attendees, was Claus Raasted. The Danish marketing rockstar managed without a single slide, but delivered a gripping tale of innovation, courtesy of several dozen conference attendees who volunteered to participate in his experiments on stage. Earlier in the day, content marketing guru Joe Pulizzi had already sharpened marketers' sights, encouraging them to make bold choices and draw inspiration from content creators.
Perhaps the speaker who stood out the most on Day 2 was Silvia Garcia, in charge of the Coca-Cola Happiness Foundation. She talked about happiness and how it has a positive impact on just about everything from our productivity to the economy. She too needed only a few images to do so. Few slides or no powerpoint at all, it might become a trend at congresses.....

Everything fell into its place
Just as we couldn't skip the opener of the congress, we can't ignore the closing speaker either. Influencer and content creator Average Rob in his own inimitable way was allowed to close the congress and left many with a satisfied and happy feeling.
This, by the way, was not only the result of his speech. The echoes after this congress were unanimously positive. This was also due to the location. It ensured that all rooms were close together, but that there was no noise pollution. The somewhat enclosed main stage also came into its own, as did the marketing village located in the middle of the halls.
"It felt like the congress came home," one attendee let slip. "Not only in terms of location, by the way. The concept also seems to be completely on point." The English may not yet take home the World Cup, but the Belgian marketers have come all the way home. Rendezvous in December 2023 for the 42nd edition....

Discover the first pictures!